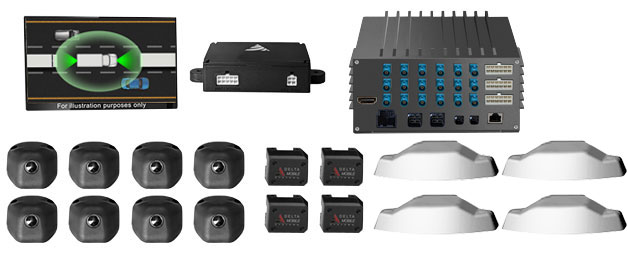 aiDARS™ 1xe is higher performance and a scalable active surround view system that fuses radar and HD camera technologies together to deliver 360° of vision and multiple object detection around a vehicle.
Drivers have the option to select from multiple viewing angles including rear and side view, bird's eye view, or a split view showing two angles.
Each system is salable up to 30 radar sensors and up to 30 HD cameras.