Delta Mobile Systems is headquartered in a dynamic business community in northwest Chicagoland, with easy access to a diversified, talented workforce and O'Hare International Airport – one of the world's major transportation hubs.
Corporate Headquarters
Delta Mobile Systems, Inc.
645 Tollgate Rd.
Elgin, IL 60123
P:  847-468-1840
E:  info@deltamobile.com
Taiwan
Delta Mobile Systems, Inc.
3F-2, No. 229, Fuxing 2nd Rd.
Zhubei City, Hsinchu County 302052
Taiwan, R.O.C.
P:  (03) 667-0847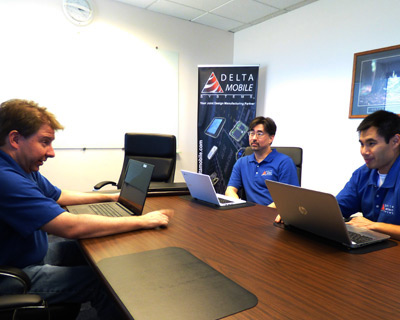 Delta Mobile Systems
Our team is passionate and driven to turn new technologies into smart, practical products. Their commitment to change, innovation, growth and sustainability helps us thrive. Thank you to our employees, customers, partners and investors. We will continue investing in advanced technologies so we can grow our company and expand our global business.